JCS high school students took part in the Jefferson County Schools Math Field Day Competition in early February. Students from Jefferson and Washington High Schools competed individually at the 9th grade level and 10th-12th grade level.
Individual winners were:
Individual Winners - 9th Grade (picture below)
1st Place Sean Viteri (JHS)
2nd Place Garrett Evans (JHS)
3rd Place Jillian Dillow (JHS)
(1st Alternate) Karley Hoffman (JHS)
(2nd Alternate) Rose Gian Carlo (JHS)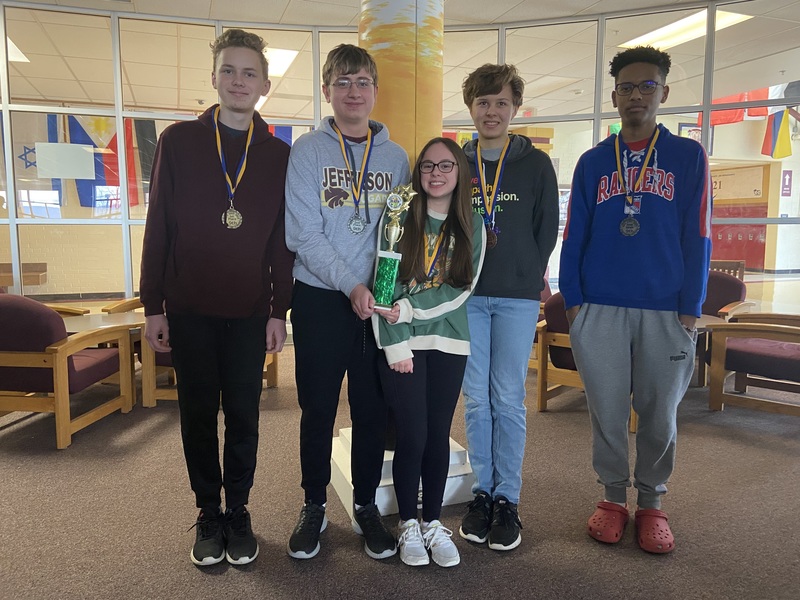 Individual Winners - 10th-12th Grade
(JHS winners pictured in header; WHS winners pictured below)
1st Place Eli Dillow (JHS)
2nd Place Samuel Corum (JHS)
3rd Place Jacob Perkowski (WHS)
4th Place Drew Campbell (WHS)
5th Place Christian Gottlieb (JHS)
6th Place Justin Gottlieb (JHS)
7th Place Lucca Parker (JHS)
8th Place Spencer Powell (JHS)
9th Place Parker (JHS)
10th Place Brandon Lu (WHS)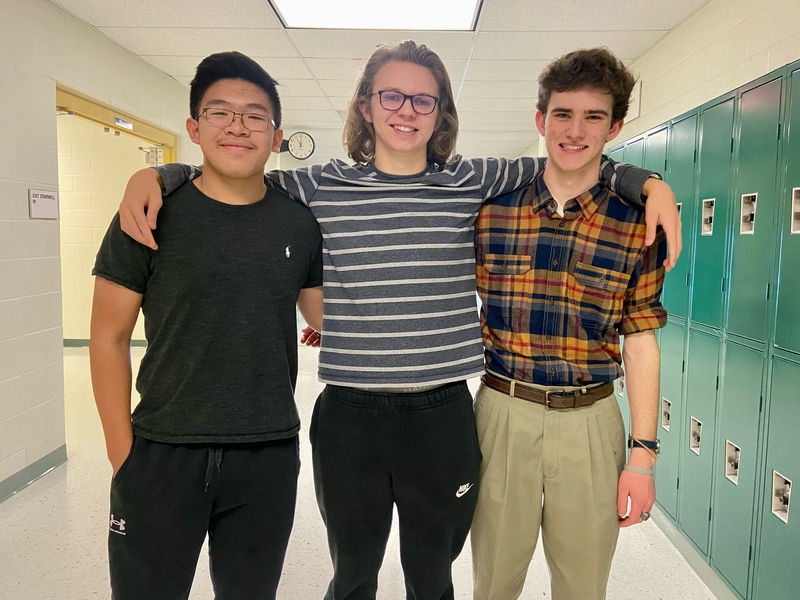 Congratulations to all!