CHARLES TOWN, W.Va. -- Nearly two dozen Washington High School students were inducted for membership into the National Technical Honor Society (NTHS) in its inaugural year at the school. The honor society recognizes students for their skill development and academic achievement in career and technical courses.
"I am ecstatic to work with the elite students selected for the NTHS at Washington High School," said Heather Fauble, chapter advisor. "These students are our future leaders, and I am excited to see their success in the work industry."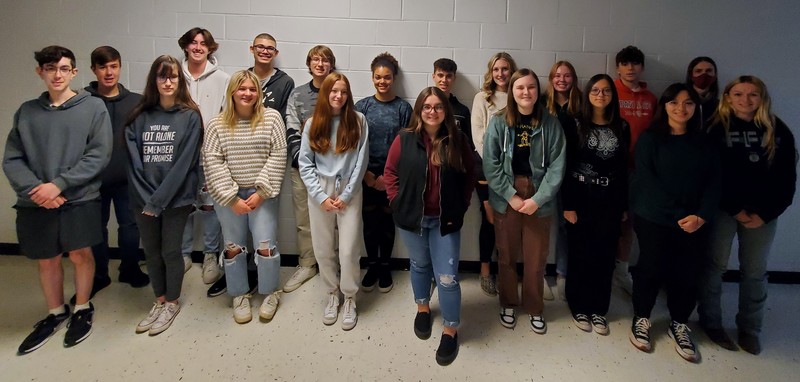 The National Technical Honors Society exists to advocate for and empower all students to pursue the technical and academic skills needed to build their careers and a skilled global workforce. To be inducted, students must hold a concentration in a CTE field with a minimum 3.0 GPA in their specific coursework and an overall 3.0 GPA.
Jefferson County Schools congratulates the following WHS students on their NTHS induction:
Jessica Aronhalt
Orion Bartholow
Chase Bowers
Sophia Bungard
William Burn
Mila Catrow
Kira Clark
Chase Davis
Nevaeh DeSarno
Mason Emery
Jackson Fiolek
Kendall Itobi
Jake Kable
Daniel Locarnini
Alexis Masters
Autumn Penwell
Madison Roggenkamp
Meaghan Ruffner
Kyleigh Sanbower
Sarah Slagle
Taruna Suryawanshi
William Wilt
Kekeo Wolfe
Students were recognized for this outstanding academic achievement at the Jefferson County Board of Education meeting on November 28, 2022.
To learn more about the National Technical Honor Society, visit nths.org.